BORN TO RUN TOUR
****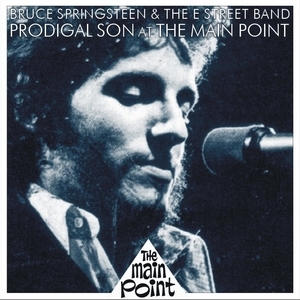 1 -
Prodigal Son At The Main Point
Bryn Mawr - The Main Point, 05.02.1975
Prodigal Son
(FM) Le E Street Band dans sa nouvelle configuration (exit David Sancious et Vini Lopez) pour un enregistrement de qualité (malgré un peu de souffle) et une prestation de très haute volée. Un
Kitty's Back
monstrueux de dextérité, des reprises parfaites comme
Mountain Of Love, A Love So Fine
ou
I Want You,
un
New York City Serenade
très différent de l'original, avec la présence de la violoniste israélienne Suki Lahav, et la première mondiale de
Thunder Road,
encore en gestation. Diffusé sur WMMR-FM.
****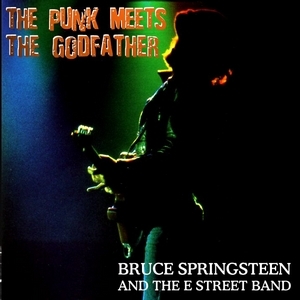 2 -
The Punk Meets The Godfather
New York - The Bottom Line, 15.08.1975
Godfatherecords
(FM) Diffusé sur l'influente radio new-yorkaise WNEW-FM à une semaine de la sortie de l'album
Born To Run,
cette série de concerts au Bottom Line (13 au 17 août) fait changer Bruce Springsteen et le E Street Band de dimension. La version de
The E Street Shuffle
(et son introduction) est sublime. Un son clair, un peu plat et manquant de dynamique mais une performance historique.
****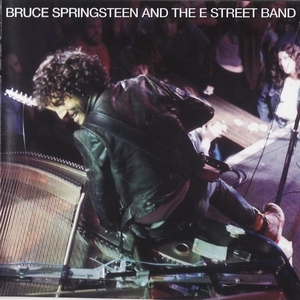 3 -
The Roxy Theatre Night
Los Angeles - Roxy Theater, 17.10.1975
Crystal Cat
(FM) Concert diffusé à la radio américaine (KWEST-FM), et organisé pour promouvoir la nouvelle célébrité de Bruce Springsteen, qui culminera une semaine plus tard par les couvertures de Time et de Newsweek.
Thunder Road,
dans sa version lente,
Pretty Flamingo
et sa brillante introduction,
Kitty's Back
et les sublimes improvisations de Danny Federici et de Roy Bittan. Un concert fondateur de la légende au son sublime (malgré quelques grésillements).
****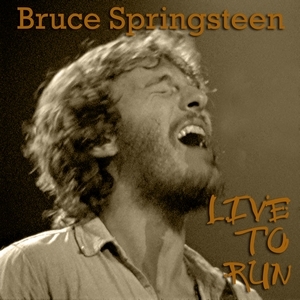 4 -
The Uber Series Volume 33
Philadelphia - Tower Theater, 31.12.1975
Über Series [incomplet]
(soundboard) Mixé officiellement à l'époque dans le but de sortir un album live, une partie de ce concert est finalement disponible avec un son époustouflant. Seulement neuf extraits du concert de ce soir-là figurent sur ce disque, mais les versions de
Tenth Avenue Freeze-Out,
de
Pretty Flamingo,
de
Mountain Of Love
ou de
Jungleland
sont uniques.
****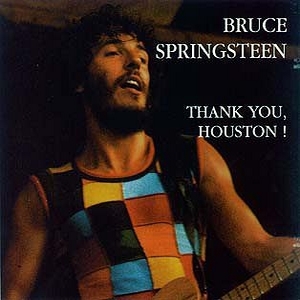 5 -
Thank You, Houston !
Houston - Music Hall, 13.09.1975
Parrot Records
(soundboard) Excellent enregistrement, avec un E Street Band motivé et inspiré sur
The E Street Shuffle
et
Kitty's Back.
A noter un medley rock inédit à la fin :
Carol - Let It Rock – Lucille.
THE CHICKEN SCRATCH TOUR - THE LAWSUIT TOUR
****
1 -
Runners In The Night
Cleveland - Allen Theatre, 07.04.1976
Doberman
(soudboard) Superbe spectacle du Chicken Scratch Tour avec un son fabuleux, malgré des coupures sur certains titres. Compilant les trois premiers albums de Bruce Springsteen, cette tournée fait tout de même la part belle à
Born To Run.
A noter un rare
Frankie,
très peu joué en concert et un
It's My Life
passionné.
****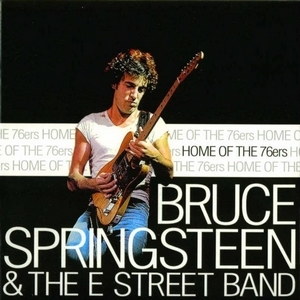 2 -
Home Of The '76ers
Philadelphia - Spectrum Arena, 27.10.1976
Godfatherecords
(soundboard) La première partie du Lawsuit Tour touche à sa fin, et le E Street Band enchaîne les prestations de haute volée, à défaut d'enregistrer en studio.
Something In The Night
est en gestation et la chanson est jouée avec un dernier couplet inédit, qui ne sera plus jamais chanté. A noter plusieurs chansons tirées des spectacles de New York (qui suivront immédiatement Philadelphie) ajoutées en bonus. Son excellent.
****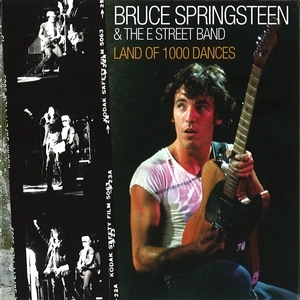 3 -
Land of 1000 Dances
New York - The Palladium, 30.10.1976
Godfatherecords
(audience) Faisant partie d'une série de six concerts au Palladium de New York pour le Lawsuit Tour, cet excellent spectacle, au son clair et appréciable, est magnifié par la présence rare de Patti Smith (sur
Land Of Thousand Dances
), d'une section de cuivres, du poignant
The Promise
et du jubilatoire
Raise Your Hand.
Les concerts fleuves dans des grandes salles commencent pour Bruce Springsteen & le E Street Band. Un must.
****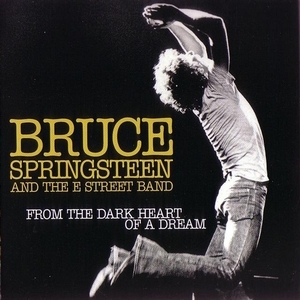 4 -
From The Dark Heart Of A Dream
Boston - Music Hall, 25.03.1977
Godfatherecords
(audience) Dernier spectacle de ce drôle de Lawsuit Tour, considéré comme un des meilleurs concerts de la carrière de Bruce Springsteen. La qualité audio est bonne et le spectacle exceptionnel. Entre une sublime version de
Incident On 57th Street
et de
Backstreets,
un rare
Don't Look Back (qui ne sera plus joué jusqu'en 1999),
un
She's The One
(précédé de
Mona
) d'anthologie et un final en forme de tuerie rock :
Quarter To Three, Little Latin Lupe Lu, You Can't Sit Down
et
Higher & Higher.
****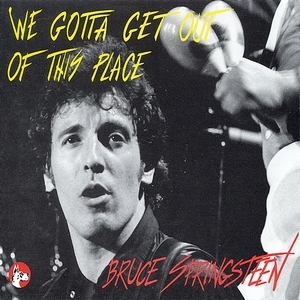 5 -
We Gotta Get Out Of This Place
New York - The Palladium, 04.11.1976
Great Dane
(soundboard) Formidable spectacle, qui voit la participation d'une section de cuivres sur
Tenth Avenue Freeze-Out
et
Rosalita (Come Out Tonight)
et de Ronnie Spector, petite amie de l'époque de Steven Van Zandt sur
Baby, I Love You, Walking The Rain
et
Be My Baby.
Reprise assez rare de
We Gotta Get Out Of This Place,
une chanson des Animals. Très belle qualité audio.