HIGH HOPES TOUR
****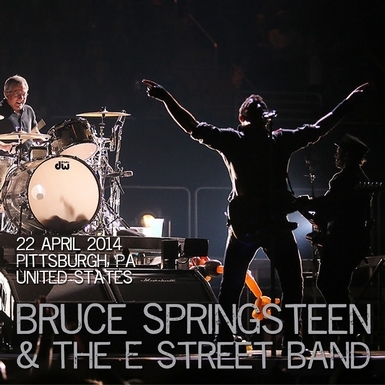 1 -
April 22, 2014
Pittsburgh - Consol Energy Center, 22.04.2014
Officiel
(soundboard) Après une ouverture inédite avec
Clampdown,
la reprise des Clash, la soirée a pris une tournure encore plus sauvage.
Stand On It
et
Seven Nights To Rock
pour continuer, ajoutés aux rares
I Wanna Be With You
et
Back In Your Arms
dans la première partie du show, ont amené le concert vers des sommets. Et le niveau n'a jamais baissé d'intensité avec, pour finir, une superbe version de
The Promise,
ou la paire
The Wall / Born in The U.S.A.
Le sublime
Dream Baby Dream
a clôturé magistralement le concert.
****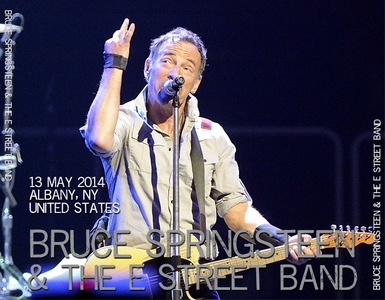 2 -
May 13, 2014
Albany - Times Union Center, 13.05.2014
Officiel
(soundboard) Un concert original et unique avec presque exclusivement du matériel post-1984 pour ce concert exceptionnel, entre
Better Days
ou
Mary's Place,
rarement joués, en passant par une très belle interprétation acoustique de
Kingdom Of Days.
Définitivement une soirée où le groupe et le public sont en symbiose, ce que cet enregistrement arrive à capturer de manière fidèle.
****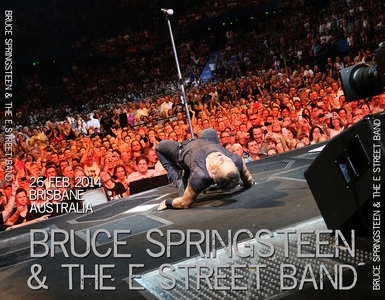 3 -
February 26, 2014
Brisbane - Entertainment Centre, 26.02.2014
Officiel
(soundboard) Après un début renversant, avec la reprise inspirée de
Stayin' Alive
des Bee Gees (joué avec une section à cordes), l'ultra-rare
Fade Away
ou l'entrainant
Save My Love,
Bruce Springsteen & the E Street Band ont enchainé avec l'intégralité de l'excellent second album,
The Wild, the Innocent & the E Street Shuffle,
un bonheur pour le public et les fans. Si on ajoute à ces festivités le superbe
Highway To Hell
final (encore une spécialité australienne), ce show inoubliable fait partie des indispensables.
****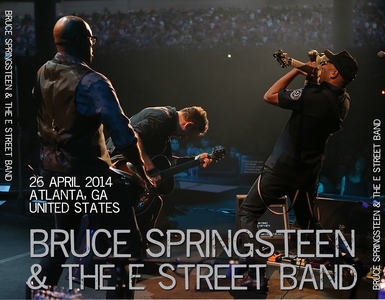 4 -
April 26, 2014
Atlanta - Aaron's Amphitheatre at Lakewood, 26.04.2014
Officiel
(soundboard) Ce spectacle est marqué par la forte présence de chansons issues de l'album
The River,
et non des moindres
(The Ties That Bind, Jackson Cage, Independence Day, Cadillac Ranch, Point Blank, Drive All Night
et
Ramrod).
L'interprétation de
Independence Day,
seul au piano, est un régal, de même que le trop rare
Tougher Than The Rest.
Quatre chansons de l'album
High Hopes
complètent ce superbe tableau.
****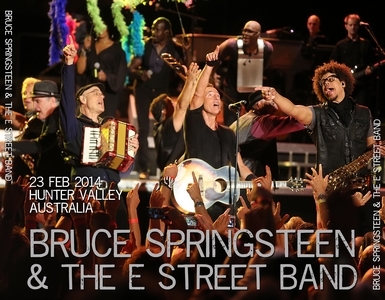 5 -
February 23, 2014
Hunter Valley - Hope Estate, 23.02.2014
Officiel
(soundboard) Excellent spectacle australien, de l'introduction avec
Spill the Wine,
la reprise d'Eric Burdon, en passant par un entrainant
Rosalita (Come Out Tonight),
ou un émouvant
4th Of July, Asbury Park (Sandy).
Un Bruce Springsteen en grande forme enchaine
Brilliant Disguise
avec
Human Touch
et termine le concert par une magnifique version acoustique de
I Wish I Were Blind,
suivie de
Thunder Road.
Magnifique.