---
---
TRACKS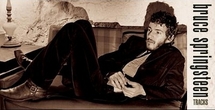 10 novembre 1998
****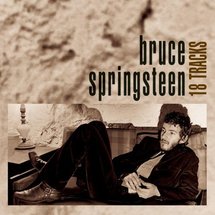 13 avril 1999
---
---
---

Santa Claus Is Comin' To Town [Single].mp3
(8.73 Mo)
---
---
---
---
---
---
27 mars

Débuté le 03 octobre 2017, et déjà complet jusqu'au 30 juin prochain (soit 155 soirées
sold-out
), le spectacle
Springsteen On Broadway
, au Walter Kerr Theatre de New York, a été étendu jusqu'au 15 décembre 2018 - soit 236 spectacles au total. Devant la demande toujours plus importante de spectateurs n'ayant pas réussi à obtenir de billets, Bruce Springsteen a donc décidé de prolonger le plaisir de cette performance unique.
A suivre...
12 février

L'éditeur
Rouge Profond
, spécialisé dans le cinéma, publie le 15 mars prochain, sous la plume de Vanessa Hélain, une analyse détaillée des rapports profonds qu'entretient Bruce Springsteen avec le cinéma. "
Le film noir, le western, le road movie, le Nouvel Hollywood, John Ford, Terrence Malick, Robert Mitchum, Martin Scorsese, Sean Penn… Autant de facettes du grand écran qui ont contribué à intensifier la puissance évocatrice de l'écriture visuelle de Springsteen et accompagné l'avènement du héros brisé hantant les pistes de ses albums depuis des décennies
".
A lire...
06 janvier

Bruce Springsteen continue de dépoussiérer ses archives, et pour la première fois officiellement, un concert de la tournée 92/93 (la première sans le fidèle E Street Band) voit le jour. Ce concert - du 24 juin 1993, à East Rutherford, NJ - était un concert de charité, baptisé
'A Concert to Fight Hunger
', au profit de diverses associations caritatives du New Jersey, et figure comme un des meilleurs de la tournée, avec la participation de Steve Van Zandt, Clarence Clemons, Max Weinberg, Southside Johnny, Joe Ely et les Miami Horns.
A écouter...
25 octobre

Freedom Cadence
, une nouvelle chanson de Bruce Springsteen, figurera au générique de fin du film
Thank You For Your Service
, un film américain écrit et réalisé par Jason Hall. La mélodie est tirée d'un chant militaire intitulé
Freedom
, dont les paroles ont été retravaillées, et complétées par Bruce Springsteen. Sortie du film le 27 octobre...
18 septembre

Bruce Springsteen, From Darkness to The River (1977-1980)
: c'est le titre d'un livre à paraitre, sur les années sombres de Bruce Springsteen. Écrit par le journaliste Thierry Jourdain, il décrit la période "
la plus prolifique, la plus intense
" du chanteur. Édité par
Camion Blanc
, le livre sera disponible fin septembre.
A lire...
---
---
---
---
---
---
---
---
---
---
L'ensemble des textes, traductions et autres écrits de ce site est le fruit d'un travail collectif, conçu et rédigé à l'intention des fans, pour les fans... Le contenu rédactionnel est la propriété du site et de ses auteurs.