---
---
THE ESSENTIAL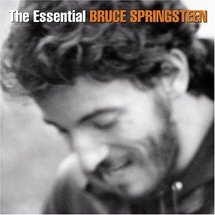 11 novembre 2003
****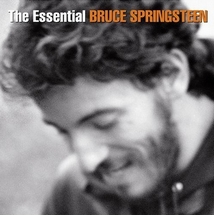 16 octobre 2015
---
---
---

09 Backstreets (Live 2005 solo piano).mp3
(9.03 Mo)
---
---
---
---
---
---
08 mai

Afin de fêter à sa manière le cinquantième anniversaire du
Jazz & Fest Festival
de la Nouvelle-Orléans (Louisiane), Bruce Springsteen a mis en ligne gratuitement le concert qu'il a donné avec le Sessions Band, le 30 avril 2006, lors de son passage dans ce festival. Huit mois après le passage dévastateur de l'ouragan Katrina, le chanteur a récemment déclaré, sur ce concert, que "
c'est un de mes préférés, dans le Top Cinq de toute ma carrière
".
A regarder...
25 avril

Western Stars
, 19eme album studio de Bruce Springsteen (produit par Ron Aniello & Bruce Springsteen) sortira le 14 juin prochain, cinq ans après l'album
High Hopes
.
1. Hitch Hikin'
2. The Wayfarer
3. Tucson Train
4. Western Stars
5. Sleepy Joe's Café
6. Drive Fast (The Stuntman)
7. Chasin' Wild Horses
8. Sundown
9. Somewhere North of Nashville
10. Stones
11. There Goes My Miracle
12. Hello Sunshine
13. Moonlight Motel
A suivre...
09 janvier

Après
Thunder Road
, sorti en 2018, un nouveau film, baptisé
Blinded By The Light
, et basé sur la musique de Bruce Springsteen s'apprête à sortir en 2019. Réalisé par Gurinder Chadha, et basé sur l'autobiographie de Sarfraz Manzoor,
Greetings From Bury Park
, ce film suit la trajectoire d'un jeune anglais d'origine pakistanaise qui trouvera sa voie à travers la musique de Bruce Springsteen. "
Le fait d'avoir été si affecté par les chansons de Springsteen montre combien la musique peut transcender, avec une telle force, la race, la religion, la nationalité et les classes
". Le film a reçu l'autorisation du chanteur pour utiliser sa musique.
A voir...
10 décembre

La radio
France Inter
est partenaire de la sortie de
Springsteen On Broadway
, l'album et le documentaire diffusé sur la chaine
Netflix
le 16 décembre. Du lundi 10 au vendredi 14 décembre, la rubrique matinale de 7h22 (Pop & Co, Manouk & Co et Tube & Co), ainsi qu'une journée spéciale le 13 décembre, seront consacrées au chanteur.
A écouter...
04 novembre

Le 15 décembre 2018, le spectacle
Springsteen On Broadway
sera joué pour la 236ème et dernière fois, et sera diffusé sur la chaine Netflix dans la foulée. La veille, Columbia Records sortira l'album en format CD et vinyl, ainsi qu'en téléchargement. L'enregistrement, capturé live au Walker Kerr Theatre de New York, comprendra le spectacle dans sa totalité (chansons + histoires).
A suivre...
---
---
---
---
---
---
---
---
---
---
L'ensemble des textes, traductions et autres écrits de ce site est le fruit d'un travail collectif, conçu et rédigé à l'intention des fans, pour les fans... Le contenu rédactionnel est la propriété du site et de ses auteurs.